Good morning from a vibrant and  colorful Mexico City, full of life and active people!
Torrential rains that leave their intense message flowing in all capacity in a few minutes to then give way to calm provoking the  delicious smell of wet land…
…Ahhhh…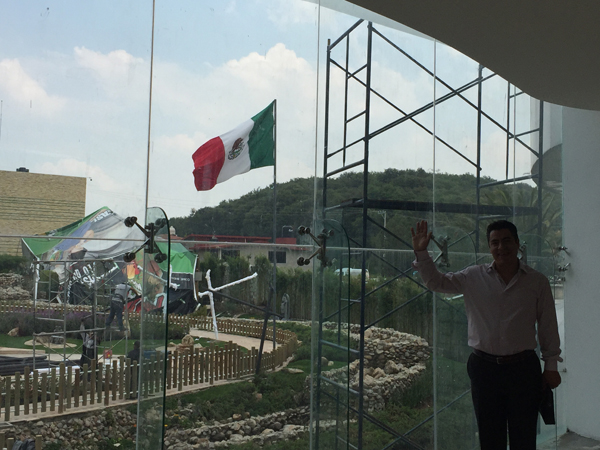 Mandala Academy in Mexico City. After a torrential rain the masons and workers continue their work smiling while our flag flies proudly.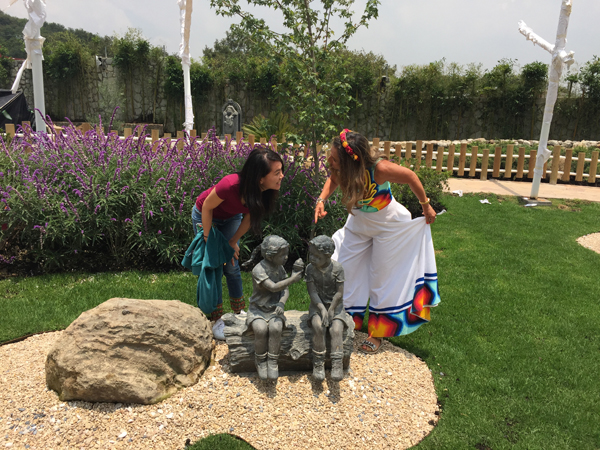 The purpose of this academy is to encourage the Child to remember his own greatness through the teaching of "interior technology" based on the premise that the gentlest is the strongest …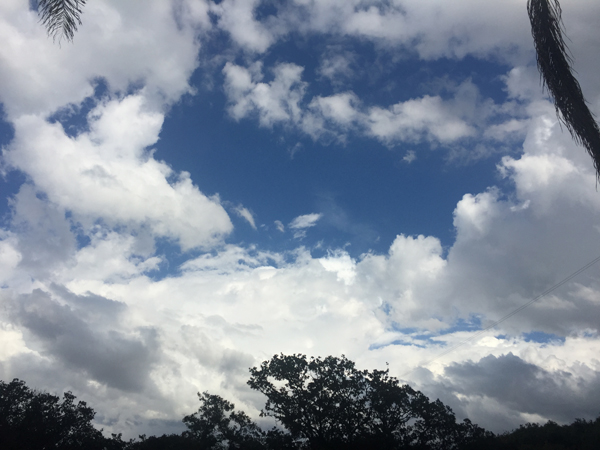 …and after the rain, calm reigns…
Welcome back to The Language of a Happy Life!
It is a pleasure to welcome you back to a new session of the Language of a Happy Life.
For those who arrive today for the first time I invite you to go to my blog at
www.happiestgloria.com
and read the episode dated
May 8, 2017
in which we started with this happy course.
The passion that drives my life is to encourage others to decide to be happy. This is achieved by speaking positively and gratefully since we are what we think.
And what is being happy for me?: It is the art of being grateful especially in those difficult times.
Join us so that you are also aware of the way you talk and so you provoke the life that you want to live.
The virus What If…?
Now let's see the misdeeds that the virus "what if …?" may cause in the life of the user:
Let's look at the following different options:
What if I don't pass the exam?
What if I don't manage to get the contract signed?
What if I can't afford to pay the rent?
What if I can't find an honest worker?L
What if they raise the price of gas?
What if I do not arrive on time?
What if I have cancer?
What if … whatever distresses you?
Whatever it is that distresses you, let's see how what  really matters is how you see the situation and not really the situation itself.
Let's look at the following case in which Juan is imagining the consequences of not being able to get the signature of the sales contract that his company demands to be achieved immediately: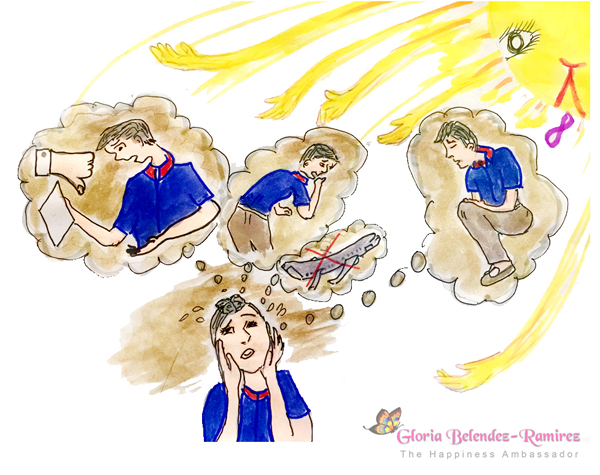 "Oh my God, what if I do not get the contract signed? What am I going to do?
Oh no!! It even hurts my stomach to think that I'm going to have to cancel our flight to Disney that my children want so much …
OMG! And what if I get fired? 
I'm going to be jobless! I'm sure I'll get fired … and what am I going to tell my wife?
And if he asks for a divorce?
No! No! I do not want to live anymore!
This life is very difficult !!!! "
What is going on in his brain?
Juan is not being affected by the situation. But by how he sees the situation!
His brain is detecting a state of alarm and is producing the stress hormone so he can fight or defend himself.
His brain does not know that it is not a dog that is running after him nor a mammoth wanting to catch him.
His brain only detects the state of continuous anxiety in which his negative, fearful thoughts in which he lives all the time!
He never ceases to worry:
While driving
While eating
While washing  his face
While sleeping
While waking up
While showering
While … all the time!
The stress hormone is excellent! It is designed to get us out of situations that could cost us our lives! But not when it is constantly produced, sending us into a state of contraction and misery, causing our body to become ill gradually in a way that can be fatal …
It does not have to be like that!
The antidote … when …
Consider the following case in which John has the absolute confidence that he will close the sales contract: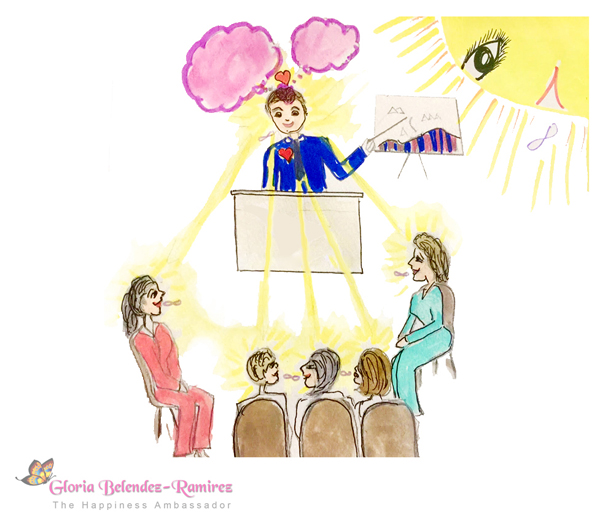 "I am delighted! Tomorrow when I present my project I will touch the hearts of the board members … and our product will make many people happy!
I love working for my company which is always thinking about improving the situation of our community! 
I am the most privileged to be working for them, with them, provoking so many salaries and smiles !!
I love my work!"
What is going on in his brain?
It is obvious that Juan is happy 😊 to be thinking about the day in which he will present his project and sell his product.
The brain, sensing that everything is perfect as it is, produces the hormone of happiness, the endorphin, making him feel relaxed and content.
His heart beats normally, oxygenating his whole body and he smiles while all the time he is seeing an image in which everyone admires his presentation.
How to be calm and make the brain produce endorphins instead of cortisol?


Remembering that your body is perfectly designed, admiring it
Sleeping 💤 enough
Eating in a balanced way
Appreciating others in a constant basis
Thanking all that you have
Performing constant acts of kindness
Living in the here and now
Smiling!
And you, what do you decide?


Yes, because your happiness is a decision. Your decision.
If you have not yet achieved that space of peace and are sure that everything is perfect just the way it is and everyone is good, and you are ready to take this step, let's do this!
Start by noticing how you speak, using only the antidote …when instead of the virus …what if avoiding criticizing or judging others.
The way you speak determines the perspective through which you see life
Take action today!
Smile and say yes !!! to life no matter what!
And do share with us your changes in consciousness leaving your comments below.
Stay tuned for more!
Next August 30 we'll talk about the problem virus and its antidote challenge.
Together we happinize better!