Good morning from this wonderful country at the foot of the Himalayas: Bhutan.

This is a country with less than 800,000 inhabitants guided by a beloved king, since it has institutionalized the GNH (gross national happiness) that puts the growth of the country on the bases of solid values that guarantee the happiness of the country.
For those who visit us here for the first time at Happiestgloria.com, welcome to this series "Interior Technology, what is going on in my brain?" which we started in my blog last 15.9.17.  This, preceded by 8 blogs from the series "The Language of a Happy Life" that started on May 1, 2017.
What is going on in the brain of the Bhutanese? 
This people live in peace with themselves. The admiration they feel for their king, the lack of pesticides in their food and the beauty of the lush nature makes them produce empowering and kind thoughts. In this way their brain perceives that sense of calmness that provokes the production of endorphins. They then share in a contagious way this peace with their family, friends and colleagues.
I am not saying there are no stressed people here. However you can just immediately sense just how much more peaceful and calm the whole atmosphere is here than in other parts of the world.
I arrived in Bhutan 🇧🇹 following the founder of WOHASU (world happiness Summit), who by Godscidence I met in my happy path during that event in Miami last March, path in which we all dance together including you !!
This morning, after a week of constant happy bombardment, touching my heart ❤️ to the deepest essence, I ventured to walk the streets of the capital Thimphu in search of a banana for my palate and empty stomach.
Instead I found this:

The King 👑 places great emphasis on education.
Before the advent of the internet it was much easier to instill the essential values such as respect, gentleness, responsibility, gratitude and inclusiveness in the population. Now the challenge is greater when its inhabitants are exposed to "I want what I do not have", exposing their brains to thoughts of fear, envy, competition, disunity causing the steady and constant production of the stress hormone cortisol.

Rural areas united with the mission of creating sustainability for the country in a state of harmony and cooperation.

Looms that produce truly beautiful products

Masks that exhibit the feeling of the people:  like us Mexicans, death is part of life …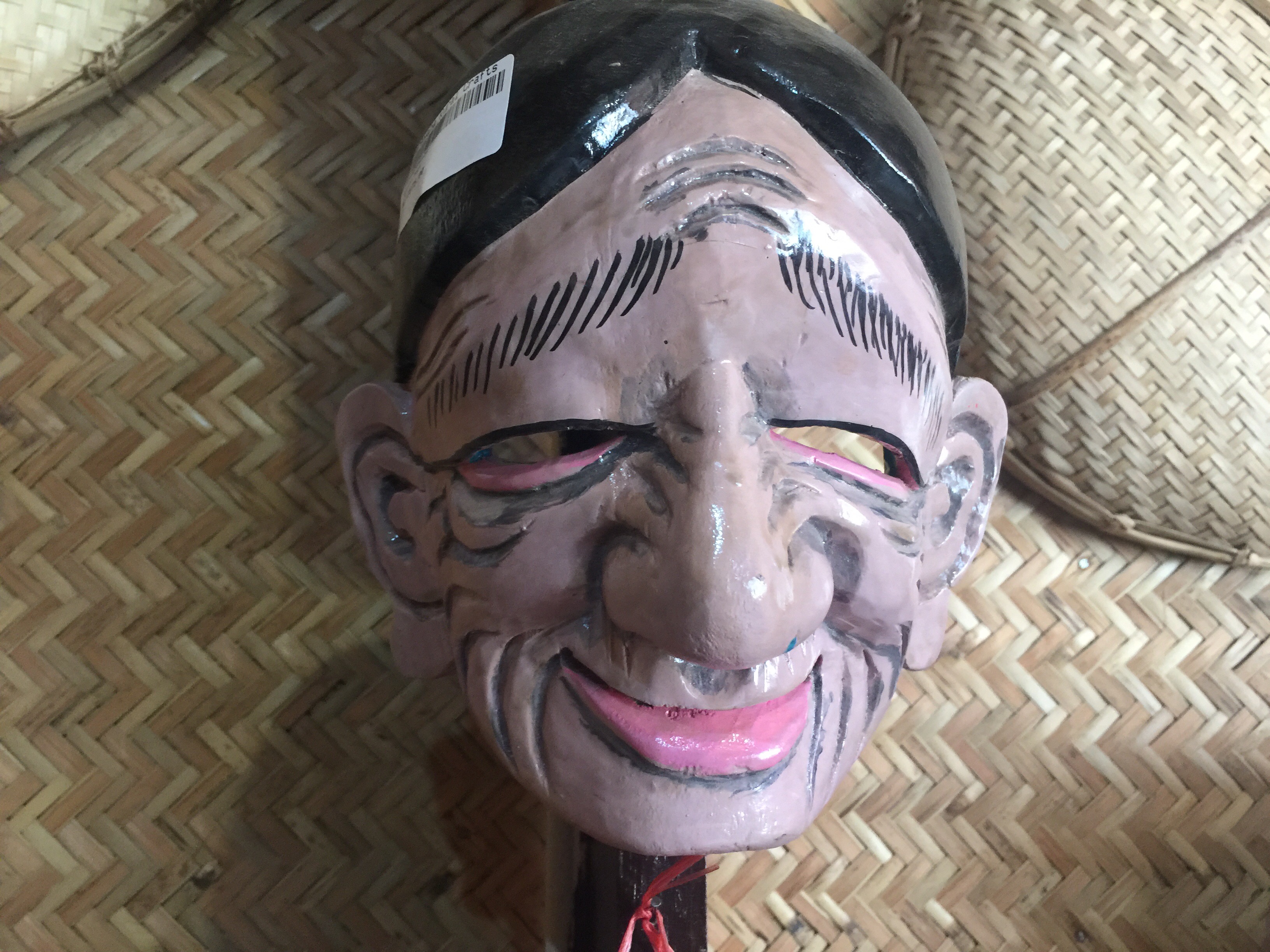 A happy old man.
…Ahhhh I call this eternal youth since the brain, exposed to images based on gratitude, only emits endorphins, the happiness hormone… provoking an expanded feeling of relaxation … content … always yes … a constant celebration. Yeyy!
Be happy…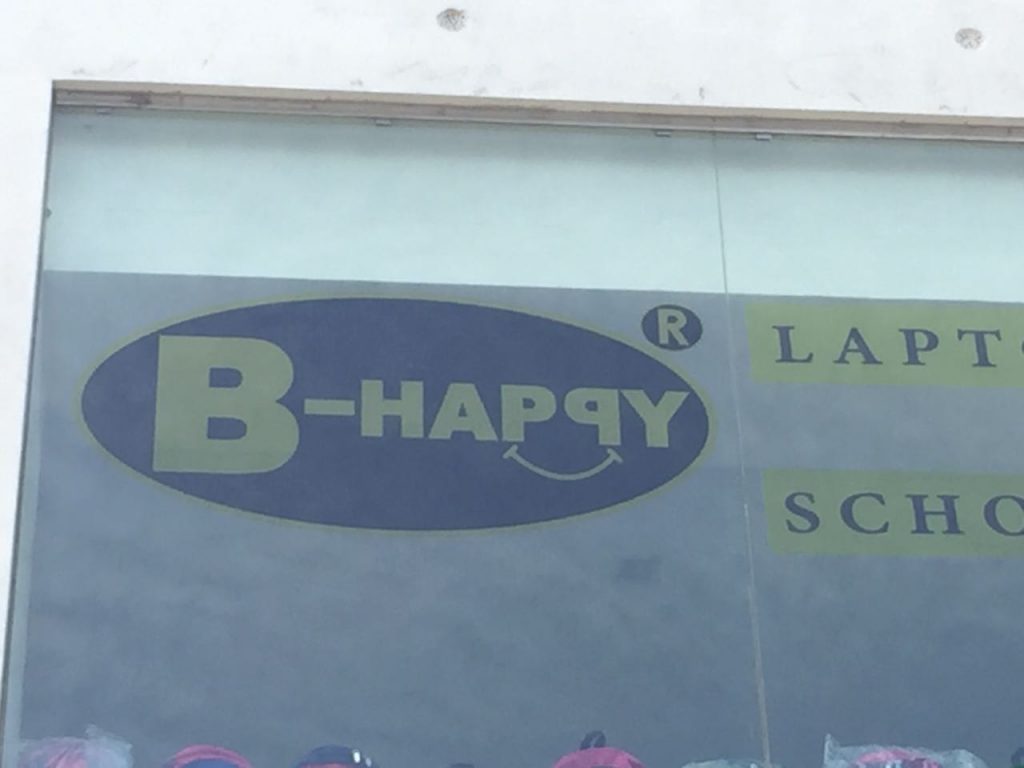 BE HAPPY!!

Sunflowers 🌻 who reverently salute the sun …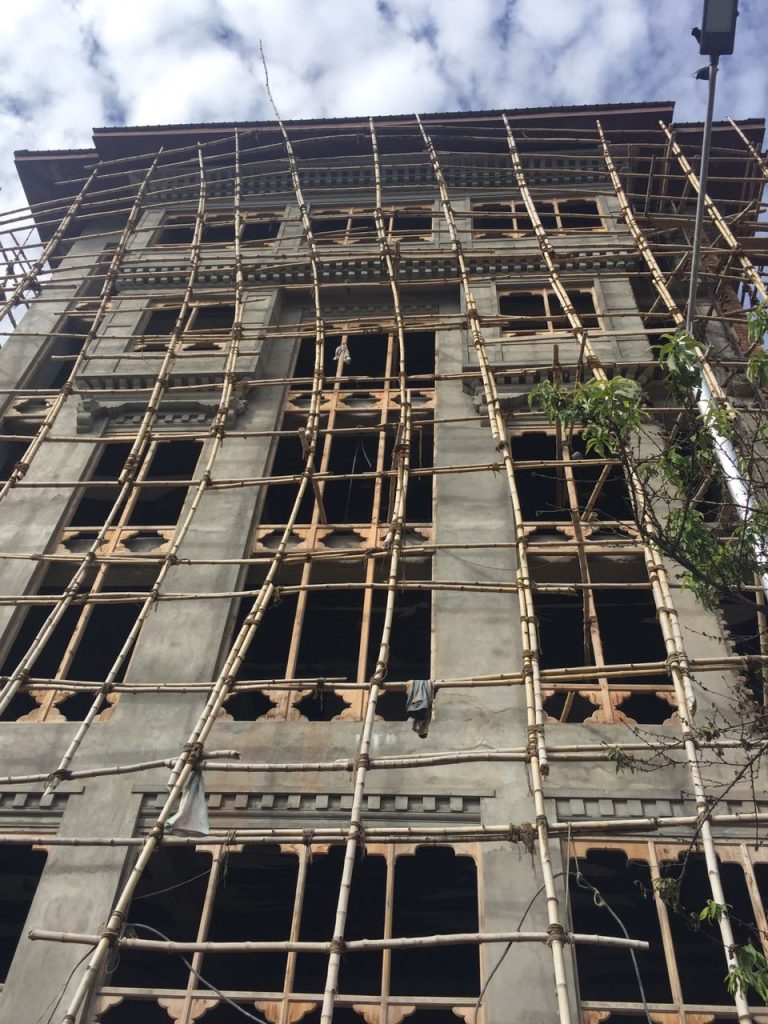 The faith that everything is fine  no matter what sustains these lovely people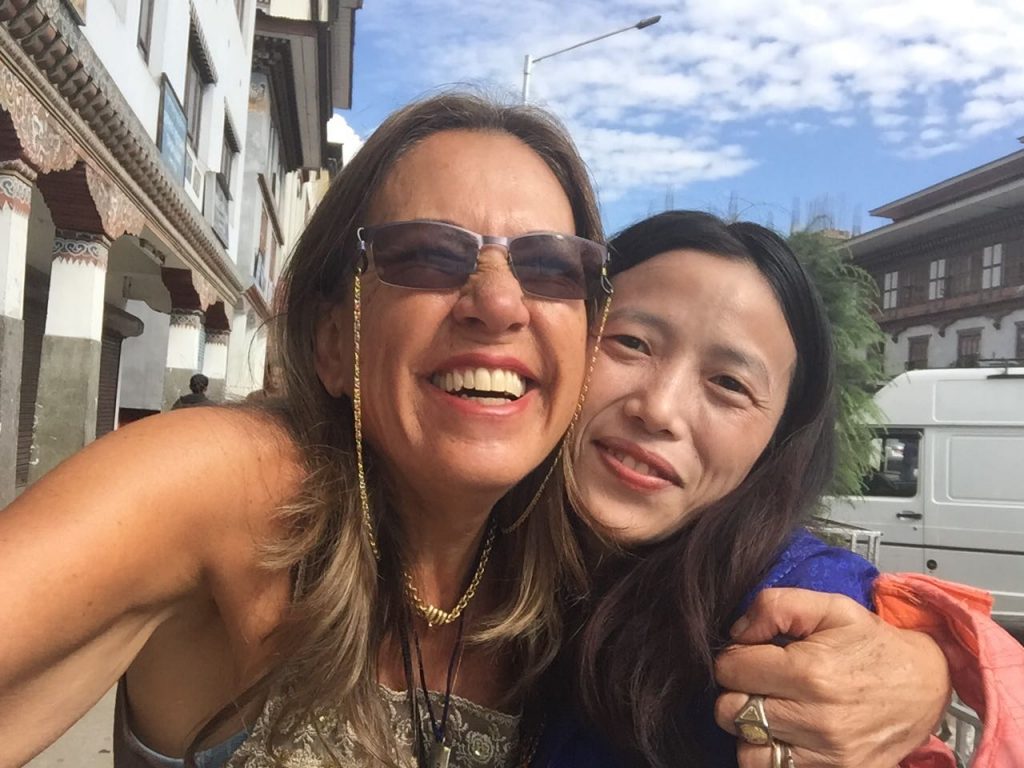 The total fluidity of life: when asking where I could find a banana in its place I receive and I give a hug …. ahhhh …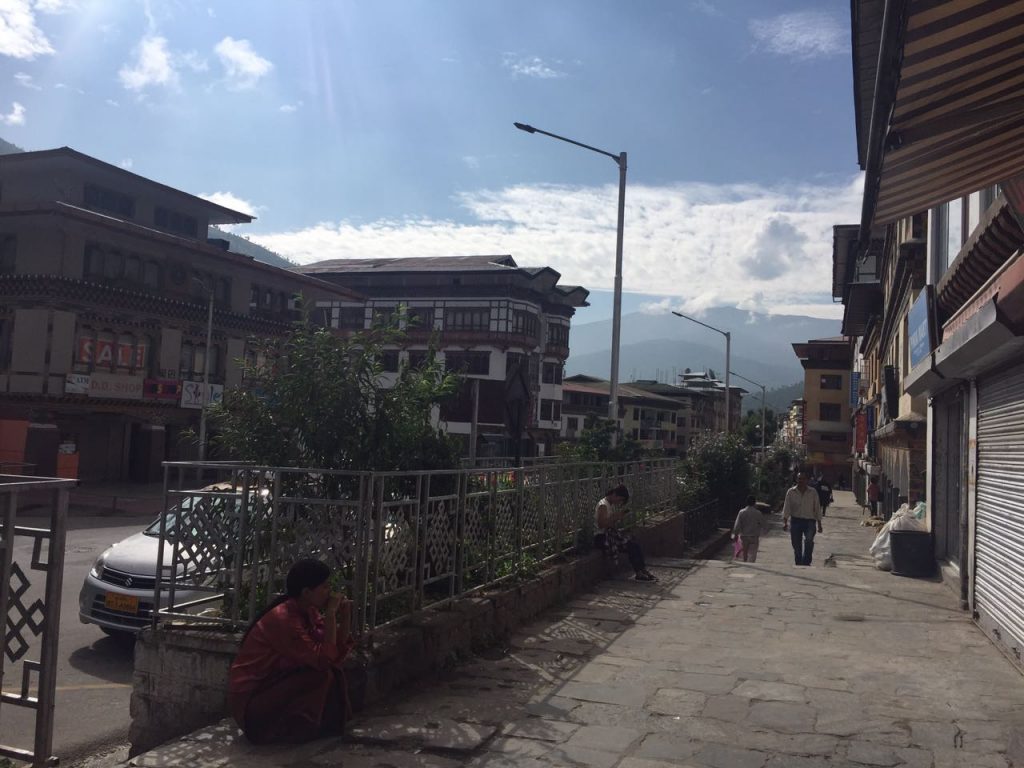 Cellphones at its best. Also in Bhutan!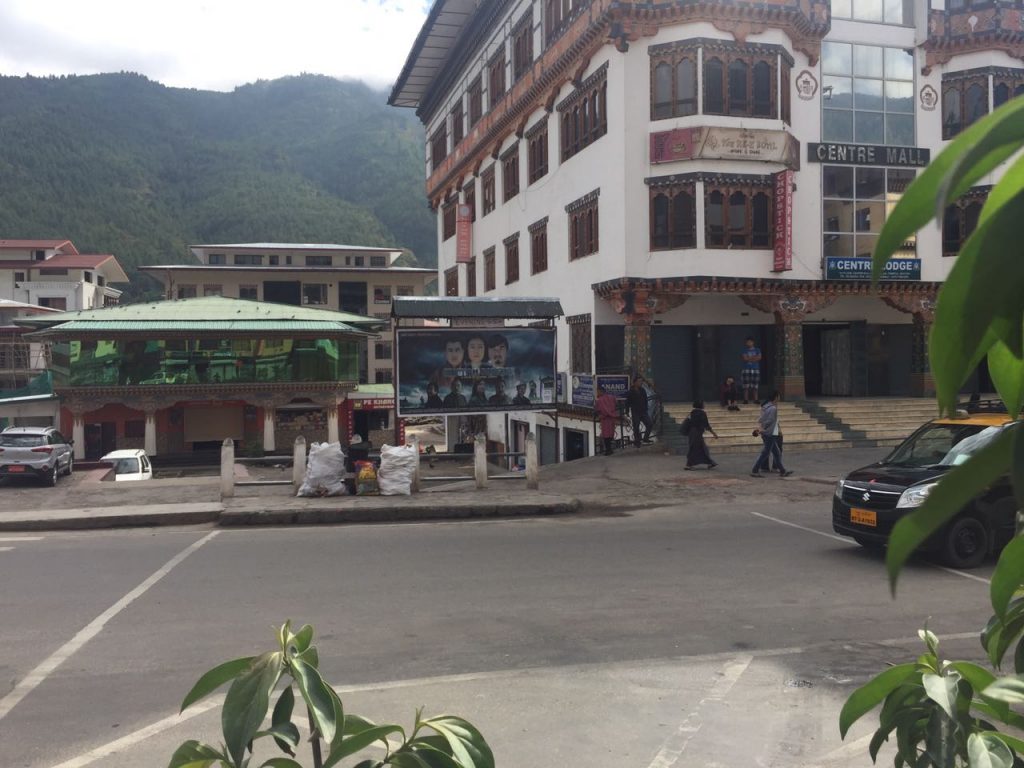 Verifying that the film industry also arrived in Bhutan as shown on the billboard across the street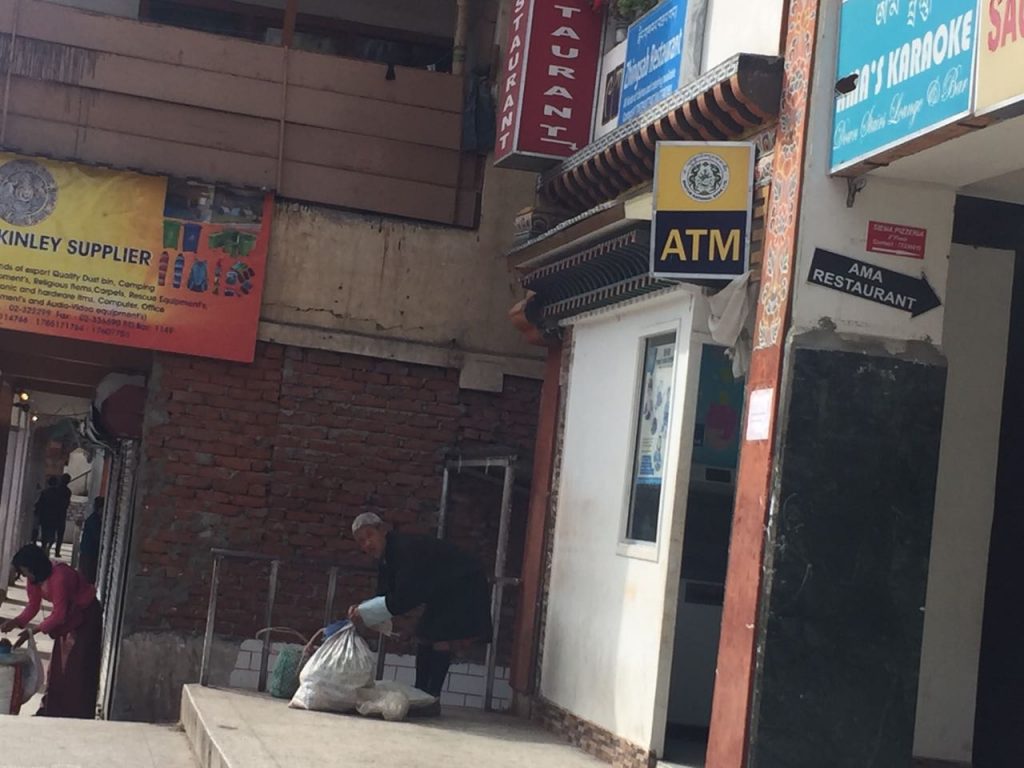 Seeing older people work hard and thankful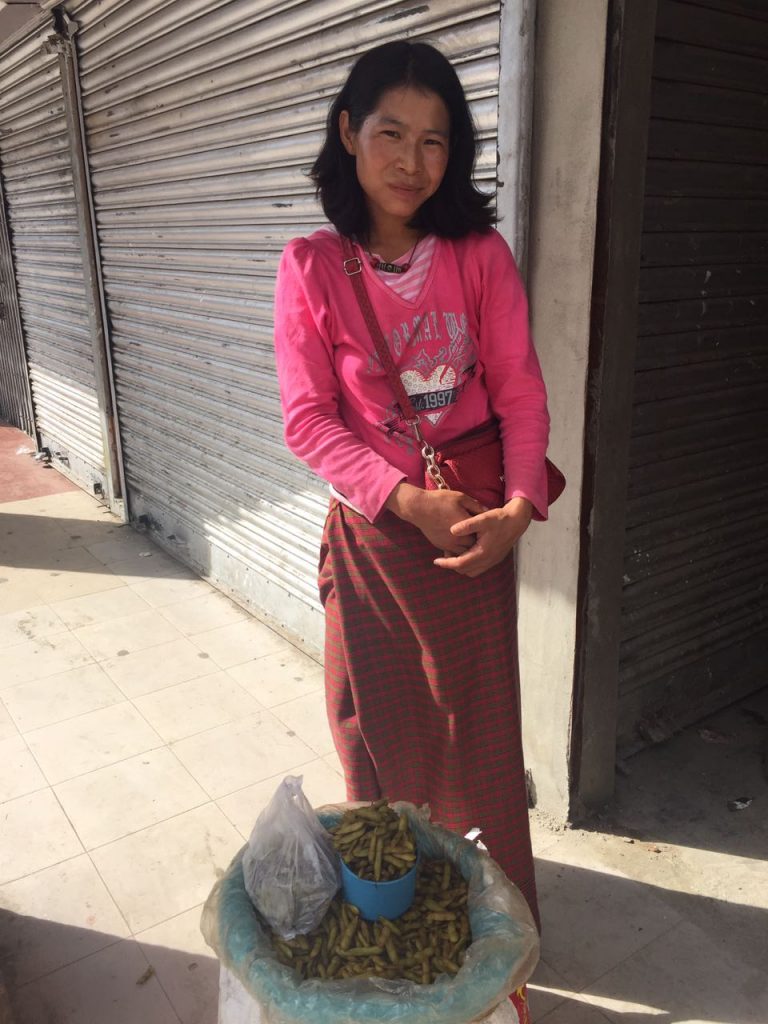 Buying a bag of cooked soybeans for a dollar, feeling gratitude in an hug of a person who obviously leads a difficult life …

About to open shops that are the threshold of a nascent and flourishing economy …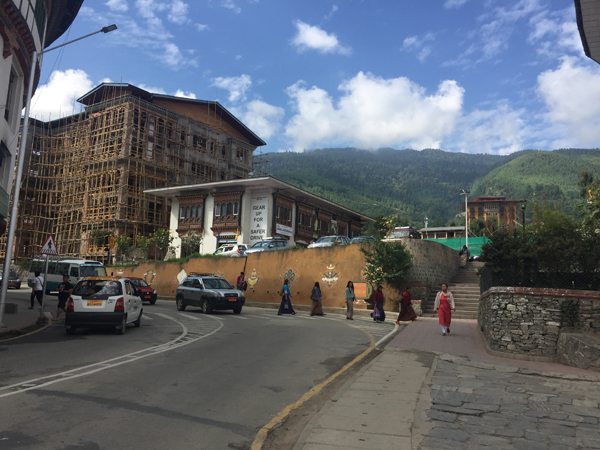 Buildings at the foot of the majestic mountains, exuberant lungs that make me feel the growing happiness of my lungs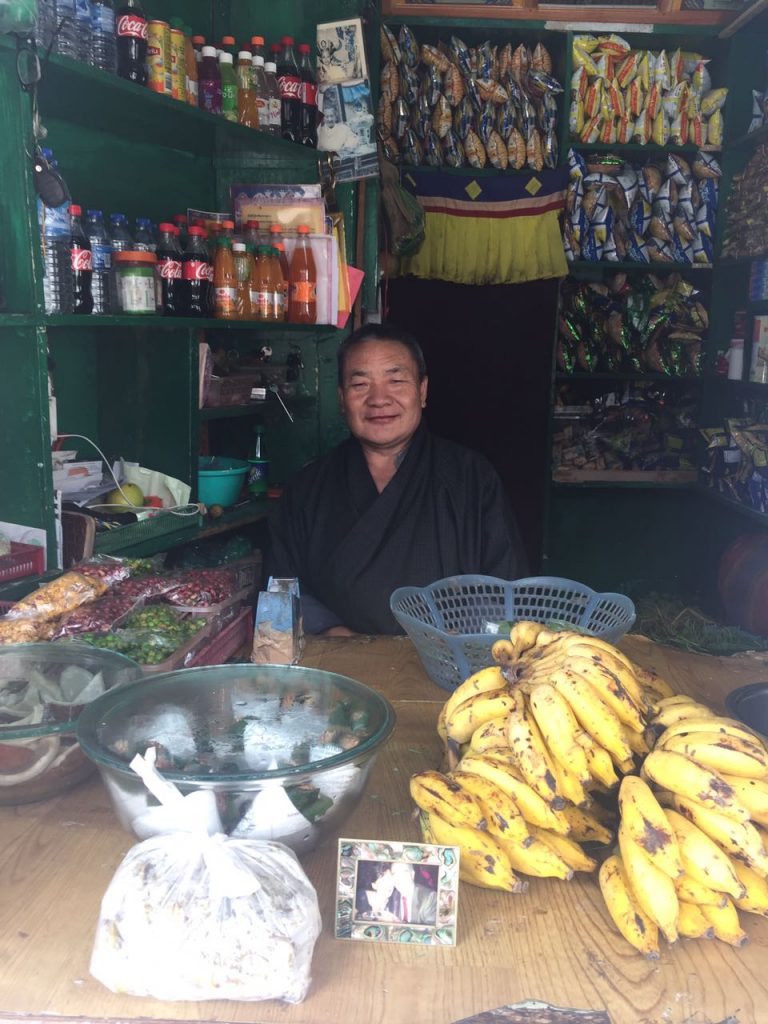 To finally, in total celebration, find my beloved feast: two bananas which give me a heavenly experience feeling their sublime taste dance with all my senses.
Ahhhh … In total gratitude, feeling the great admiration aroused in my  ever-present-though-in-absence spouse Ibrahim, I keep walking, stumbling upon the Meridien Hotel …
And I feel, I remember, sending my brain signals that cause it to produce endorphins …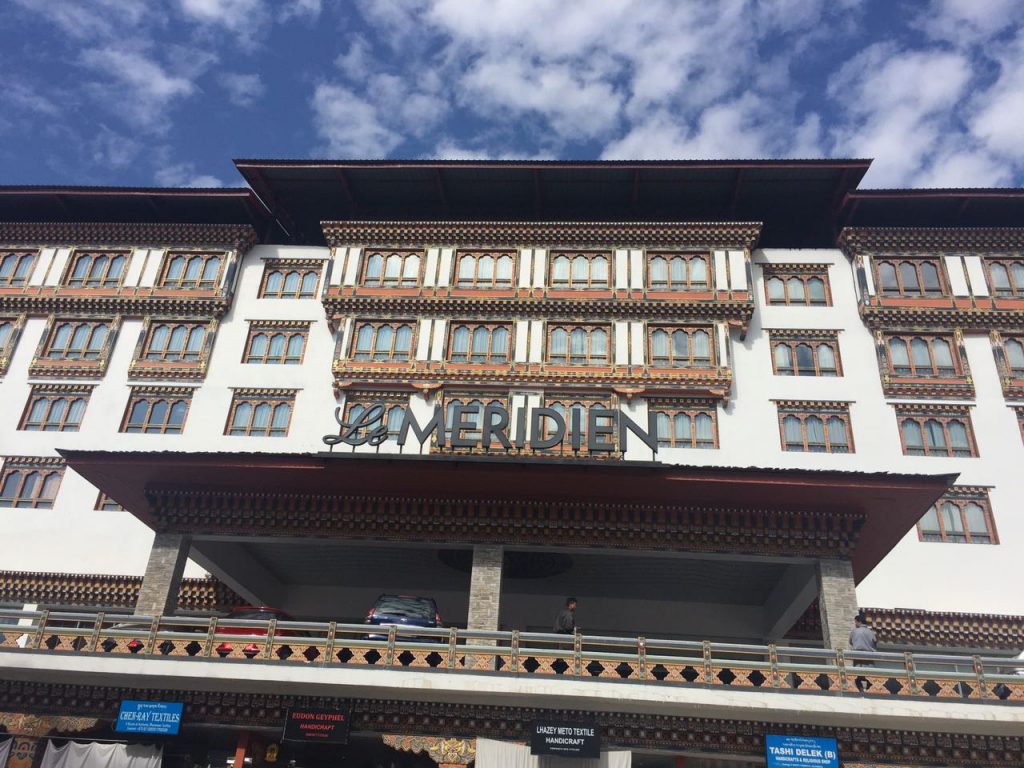 Le Meridien, the Hotel in front of my Dubai home where we have breakfast every weekend when I am there… my heart ❤️ pounds with joy as I enter to have breakfast…
"Do you have a charger for my iPhone that I can use while having breakfast?"
In all excellence and desire to serve, I hear the manager answer: "Sure, let me find out and I'll be back immediately."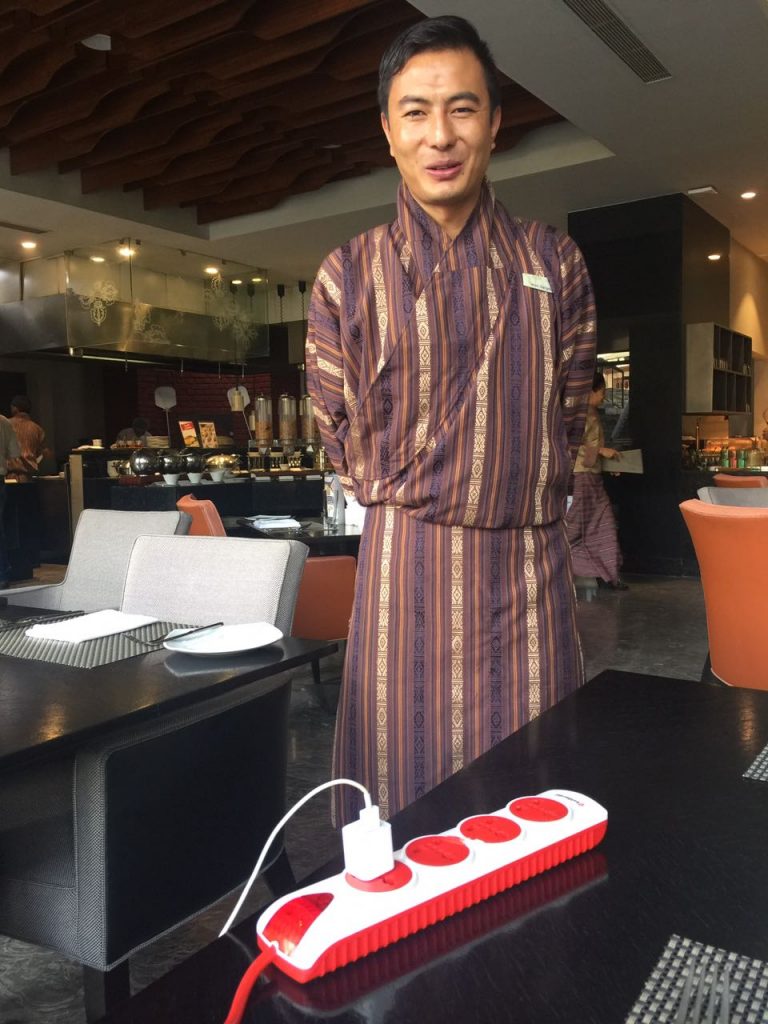 Of course I knew he would find the way…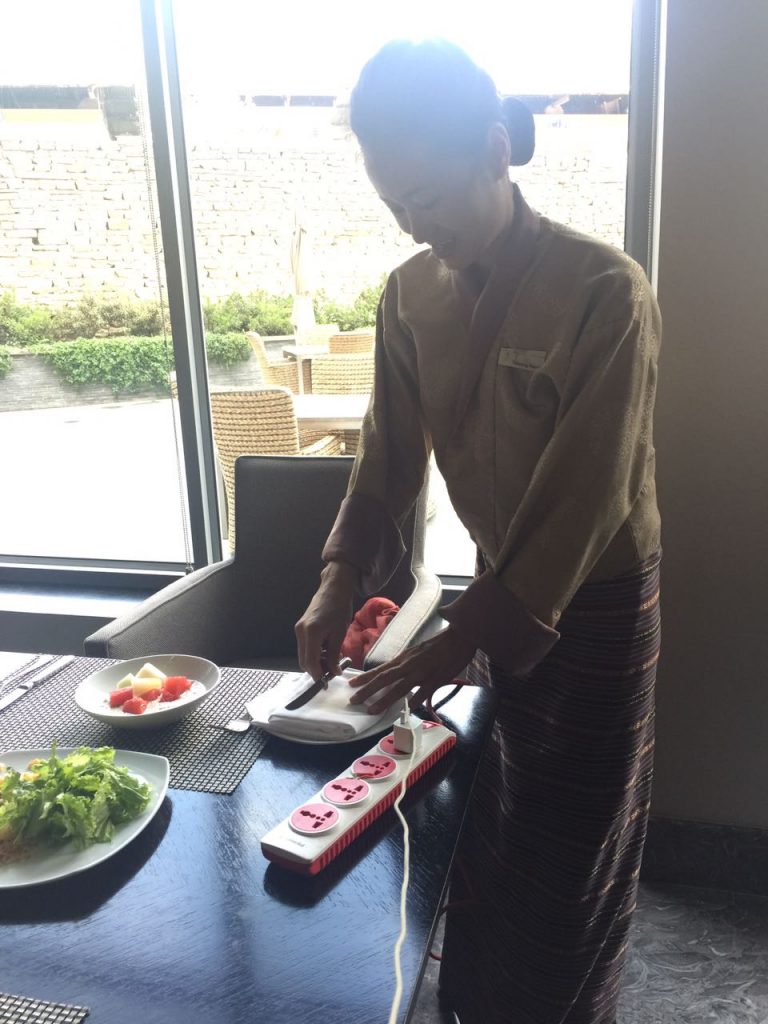 And breakfast arrived in all serenity as the staff's desire to serve had provoked a huge dose of endorphins in all of us… SO GRATEFUL!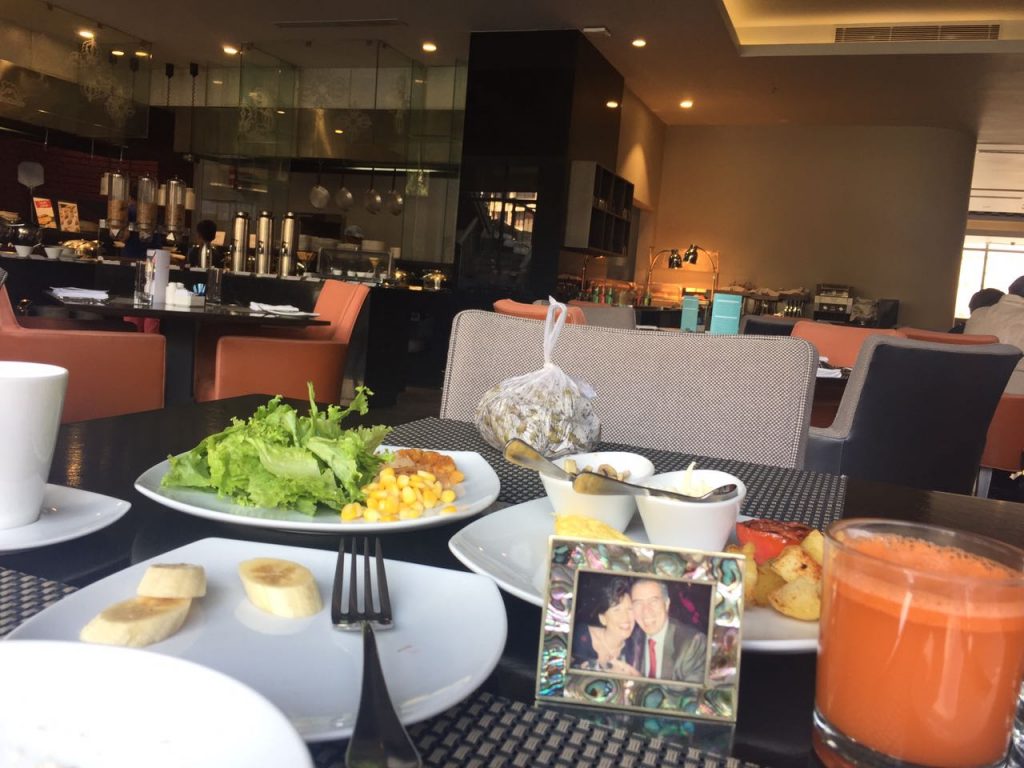 More bananas!!! and more endorphins that make me splash happiness.
And now I ask you:
What is going on in your brain? 
Do you feel how  the gratitude with which I took the above scenes  has a soothing effect on you?
Yes. Yes. The purpose is that you also decide to talk to your brain.
That you decide to know that the option to provoke at will grateful images is yours! That you can influence your brain to give you the wonderful endorphins that will set the pattern of a Life in health, well-being and abundance …
Yes. We are contagious now. Let's splash happiness as we go placidly kicking a can as we walk in this fiesta (celebration) called life.
And next time you eat a banana … smile!
I send you a super hug !!!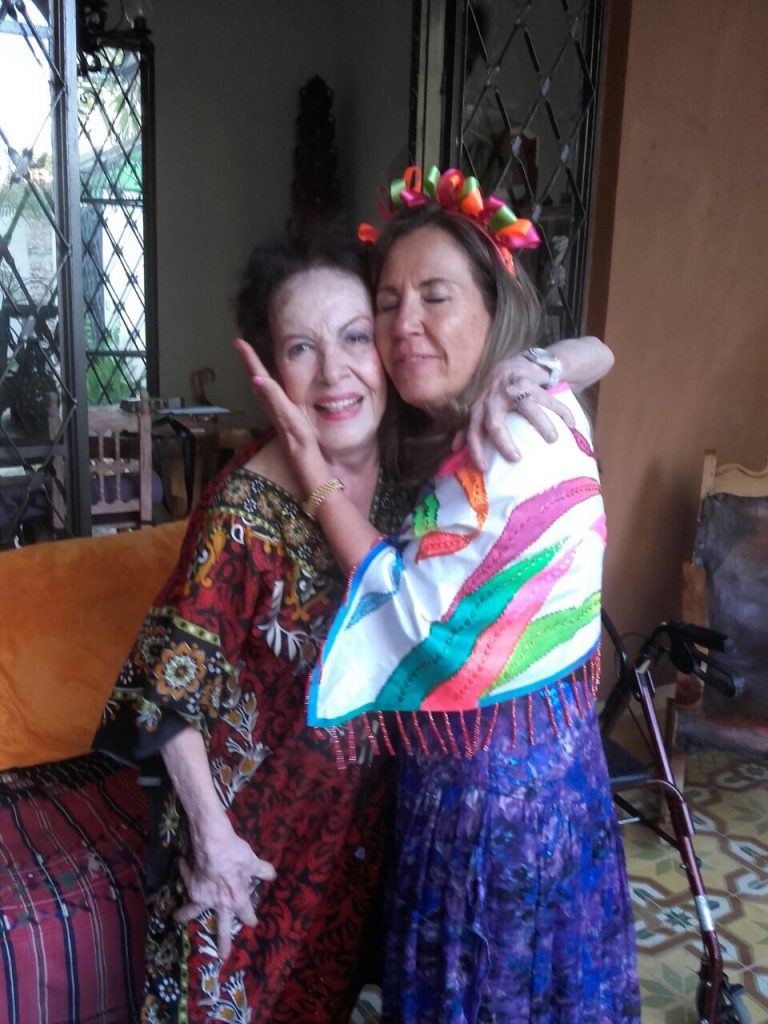 Hugging my beloved Tia Estela, sister of my mother, receiving the wisdom and affection of all my ancestors through her, passing her to my still-unborn grandchildren.
Our next date: October 15 with more!
I do not know in which country I will be, however I do know what I will be doing: commanding my brain to produce endorphins through grateful thoughts.
Share with us here under in the comment box!! Be a happinizer and be happinized in this beautiful world of sharing!