While in Africa I found myself thanking God
I got an email from far away Italy.
It wasn't a message of joy like the only one.
But one of "tragedy" between life and death.
"My dear Nikki is found grave in the hospital
With the blood contaminated, and you see the thing very bad…"
And while I was eating those lines, I communicated directly with God
Our Creator will help her re-establish heed in a heartbeat
Whatever it is, happy we must remain
What Nikki now needs a lot of joy and desire to be
Especially now that the doctors say "it's wrong."
But we know that we can of your opinion to dispense
Well, we already know beforehand
That our dear Nikky as everyone has internal powers
That help her cure all evils
And that what really matters is what in her mind she creates
All day and all night I sent him immense joy
Since in South Africa is the only thing that was lived:
From any situation, let's thank God
And let's always enjoy every moment
So we ate, danced, laughed and socialized
On these joyful days under the warm rays of the Sun
As I sent my dear and sweet friend divine thoughts
They ran and laughed under the Divine Mantle
Nikky my girl, tirami-su (jalame)!
Nikky my dear, tirati-su (jalate)!
And tomorrow together we will say with great laughter the two
"Remember those days when we both pulled each other out of the waters
cloudy?"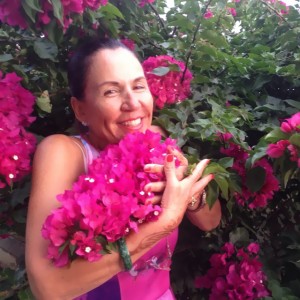 Of course it is left to me that during difficult situations the only option is to be happy and stay happy WHAT HAPPENS.
And in this way, the help that can be provided to our loved ones is immense! By feeling joy, we can offer joy to the person who is suffering from that challenge, and as if by magic, they will feel comforted, in a state of "I feel good"