Collective meditation to build global cohesion.
On this day: Consciously establish your intention to connect and receive. Maintain that intention throughout the day, 24 hours a day.
Designate a private moment to enter a calm and quiet space, preferably at 8 pm.
If you are not possible to be in unified meditation at 8 pm, choose any other time for your dedicated meditation space
Stay aware of the Divine Presence and The Unified Field within you throughout the day.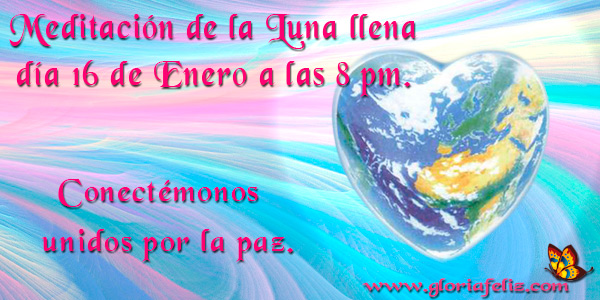 Please join us in the invocations to contribute our group energy to global peace efforts.
Dear Presence that All Permea, we call the highest levels of divine intervention to assist us in the final resolution of all world conflicts, especially the one that is taking place in the nation of Syria.
Please continue to pour Your perfect light generously upon this nation and its people. expanding, expanding and expanding to surround and cover every way of life on Earth with the spiritual energy of transformation.
As a planetary body of Love, we invoke the living intelligence of the universal light to enter into immediate action, now!
IT LIGHTS THE LIGHT OF HARMONY THROUGH THE HEARTS, MINDS AND BODIES OF ALL THE PEOPLE WHO ARE SUFFERING,
Now!
The pattern of suffering instantly dissolves now and forever through the subtle influence of harmony. Sincere harmlessness is the new way of life for the human race.
We feel as fullness and comfort expand.
DEAR PRESENCE, LIGHT THE LIGHT OF EQUANIMITY THROUGH EVERY DIPLOMAT, MILITARY AND GOVERNMENT LEADER, NOW!
The divine truth of equanimity now penetrates through the essence of every living being, expressing itself externally as actions of goodwill and creating peace.
IT LIGHTS THE UNION LIGHT THROUGH EVERY MIND AT WAR, WITHIN HUMANITY'S FAMILY OF UNITY,
Now!
In the minds of all people, every trace of conflict is solved and aligned with divine perfection now, resulting in deep totality and permanent peace.
ALL POWERFUL I AM WHO I AM, I LIGHT THE LIGHT OF CHARITY THROUGH OUR WORLD LEADERS, FINANCIAL INSTITUTIONS AND THE GLOBAL ELITE.
The world's wealth and resources are now distributed equally among all people and are completely reoriented towards the spread of world peace and goodwill.
DIVINE PRESENCE, GRANTS POWER TO EACH PERSON TO EXPAND A THOUSAND TIMES THE GLARE OF UNCONDITIONAL LOVE AND GRACE ON EARTH.
PEACE AND JOY ARE MANIFESTED
Now!
Remember that together we are more!!