To obtain the own sustainability is the art of wanting to  contribute with the dreams of others.
Welcome back to this Happy platform!
What joy it is for me to be writing from Dubai, which always makes me smile.
While in this emirate, where everything works, I cannot but share the feeling of admiration versus the makers of Dubai, an array of different religions, nationalities, languages, habits and traditions.
Here you can feel how services are really geared towards customer service. And even if prices are on the high side, you feel that your money is worth the services you are getting.
Sustainability is a very important part of us Earthlings.
And to me, it all starts with the desire to pay.
In this high-tech era, I believe we are growing more and more used to getting something for nothing.
When you navigate in the Internet searching for a service review, often you will have listed as a disadvantage: it's not free, and as a n advantage: it's free.
And I ask: how can a business endure with free products? How then is one going to make the funds required to go to the supermarket to buy the milk needed for the growth of our children?
I remember the time that my first batch of self-published books arrived to my house door, nicely packed, fresh from the printer.
Ahhhh. I was just so pleased to receive that order I had so happily paid for a week before.
And now, there it was: the result of the efforts of many many service providers:
The cover designer Joelle
The style artist
The ink manufacturer
The Create Space employees
The carton manufacturer
The packers
The plastic foil manufacturers
The transportation company employees
And I could go on and on and on!

Ahhh. Gratitude started exuding all over my pores…
As I touched the carton, my mind went on blessings the trees which paper manufacturers had transformed into cardboard paper.
Now I had somehow contributed so that they would be able to pay their supermarket bills.
As I saw the books so perfectly aligned so that they wouldn't be damaged in the transportation process, my blessings went to the packers…
Now I had somehow contributed so that they would be able to pay their supermarket bills.
As I took the first batch of books out, like magic, I actually saw Mrs. Economical Energy emerge from the box, floating softly towards my living room, gently sitting down on the cream-colored sofa.
She was smiling ever so humbly. She had a long cotton dress on, with the collar all the way to her elegant throat which was adorned with a camafeo.
Her hat, which covered most of her brownish hair under it, made her look ever so elegant, however humble.
It is evident that humbleness is royalty…
The light sky blue of the impeccably ironed dress contrasted magically with the sofa, making her just belong there.
In my living room.
Ahhhh… what joy!
Yes. I had paid for a service I wanted to pay for Again and Again and Again.
Sustainability is the art of wanting to contribute with other people's dreams while giving your best service and getting paid in return.
This, of course, entails demanding that same excellence when receiving a service; to always feel the entitlement to expect quality because of having paid.
However, if you pay reluctantly, wishing to squeeze the service providers as much as your pockets can save, be sure you will be provoking a service that cannot be excellent simply because the freedom to produce excellency is not there since the resources are not enough.
Choose your service provider well, knowing ahead what you really want.
And when you define what you want to give, your service provider the joy or producing it for you.
Appreciate and enjoy.
And last but not least, trust.
Just trust.
This will enable your service provider to believe in you and to want to give the best service possible.
Now, Mrs. Economical Energy will also be sitting in your living room.
Constantly.
Guarnateed.
Welcome to Sustainability Land!
Provoking sustainability (in images)
Observe the photos here under, and feel the way your sustainability is provoked by your desire to be part of others' dreams. You will be automatically provoking the realization of your own dreams.
Can you feel it in the following photographs?
My daughter closing a sale of her products: attention to detail, making sure that even the packaging is part of the service rendered. The customer is happy to refer the products to her friends and family.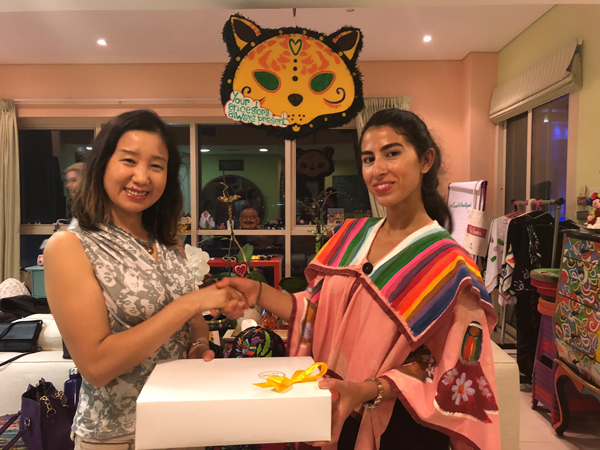 Trust, trust, trust- more sales, more sales, more sales for My Heartisans, more smiles for the customer
Appreciative of this service at the beach, we constantly support the Le Royal Meridien Hotel in JBR, Dubai
Happiest with the camel-ride provider, we pay gladly
Grateful to Bateel Restaurant for offering a complimentary celebration cake, we support them regularly
Thankful to the Sindashi artisans, I gladly gift their products to make people aware of their art
Feeling appreciative for the recognition of my skills as Happiness Ambassador, I support passionately the community
Touched by the great piñata manufactured especially for us in Dubai, we create a big buzz in favor of their business. Gracias Brenda!
 The joy caused by  Fab Cakes Dubai makes us share the great service!


What is going on in your brain?
If we apply the knowledge of how
the inner technology
works for or against us, we can truly work towards reaching sustainability:
When you pay reluctantly :
Your brain 🧠 will detect a sense of un-balance and will arrange for the secretion of cortisol , the stress hormone
Your feeling of doubt will be promoted by these hormones which make you feel anxiety
When in state of anxiety you can't make a good decision as to what product to sell or buy
When you are in doubt about the product/service in your hands, you will not have the space to appreciate the vendor or service provider, Feeling anxious
When you can't feel appreciation for the service provider, his/her cells will contract, and the desire to give you their best will not be motivated
When the sense of confusion is in the air, trust cannot be established
When trust is not available, creativity can simply not thrive.
When you pay happily:
Your brain 🧠 will detect a sense of well-being and will arrange for the secretion of  endorphins, the happiness hormone
Your feeling of clarity will be promoted by these hormones which make you feel good
When in state of clarity you can take a better decision as to what product to sell or buy
When you are happy with the product/service in your hands, you will have the space to appreciate the vendor or service provider
When you let the service provider/vendor feel your appreciation, his/her cells will expand, and the desire to give you their best will grow
When the sense of appreciation is in the air, trust expands
When trust hugs both of the parties, creativity expands into its best.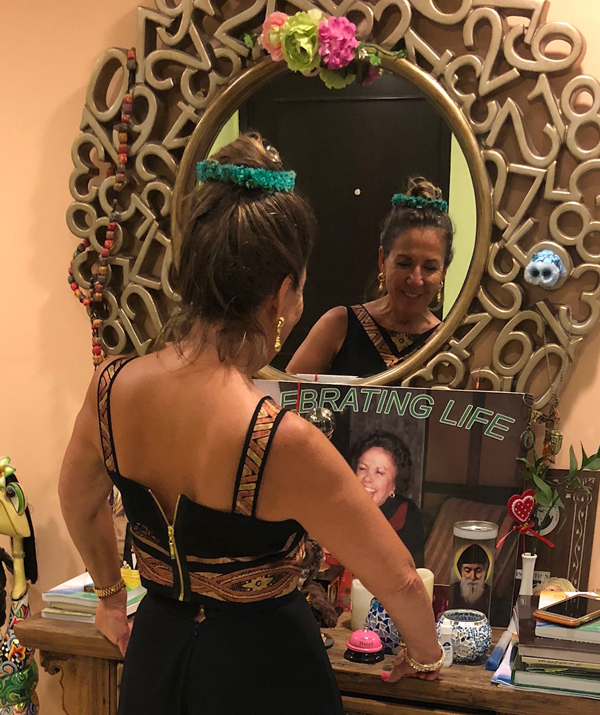 Being appreciative to the own mother is number one step to true sustainability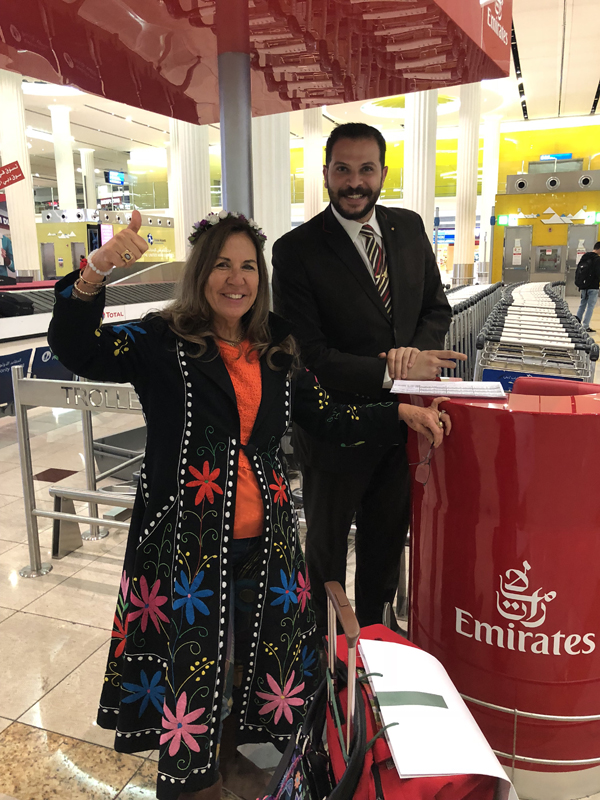 Happiest with the services of Emirates Airways! So I pay gladly my airfares!
 Dubai… I trust you and I pay gladly the services provided.
So what do you choose?
It is truly up to you!
Remember: feeling appreciative and kind emotions will send you to provoke the secretion of endorphins, the happiness hormone, provoking a calm, relaxed space from which you will remember that abundance is what we are…
If you choose to stay in the fear, wondering how you will make ends meet. how you will manage to keep the love of your life next to you, how you will be able to get that contract signed, how you will manage to make a certain person like you…how to pay all those bills? All these fear based thoughts cause negative emotions that will give the brain, through those negative images, to produce the stress hormone to be secreted…
Is this what you want?


It is not right nor wrong. It is just your choice.
Come to our next appointment!
See you next 
February 15
 with more on how you can provoke your health, wealth and wellbeing simply by knowing how your brain works for you.
In the meantime please do let us have your comments by adding them here under:
Hasta la vista!
My audio message for you: cheers to provoking sustainability! Yours and others'!